Upcoming Chamber Events
Check the Orinda Chamber Calendar for future months' events.
---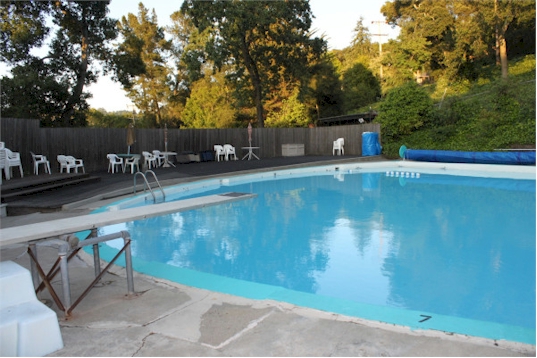 May 23rd - Oak Springs Pool Joint Lamorinda Mixer
Orinda | Moraga | Lafayette Chamber
Members Invited

When: Thursday, May 23rd - 5:30 to 7:00 p.m.
Where: 39 Spring Road, Orinda, CA 94563 (map)
Celebrate the return of great weather with fellow Chamber Members and Guests at the May 23rd Chamber Mixer at Oak Springs Pool. Besides being fun, this event is also a great networking opportunity with members of three chambers (Orinda, Lafayette and Moraga) invited. You are also invited to bring a guest - perhaps one considering Chamber membership.
Make a Note: The Oak Springs Pool Clubhouse makes an ideal venue for your meetings or social events. For more information and rates, click here.
---
May 31st - Ribbon Cutting & Grand Opening
Land Home Financial Services, Inc.

When: Friday, May 31st - 5:00 to 7:00 p.m.
Ribbon cutting at 5:30 p.m.
Where:
2 Theatre Square, 146
, Orinda, CA 94563 (map) Website: www.lhfinancial.com | 925-885-6760

Angela & Parveneh

Celebration, appetizers, wine, music and friendship will mark the Grand Opening of the Land Home Financial Services office in Orinda. Join Orinda Branch Managers Angela Warren & Parveneh Poirier

as they host this event, adding "

We are so excited to be a part of the Orinda community! In addition, we are really looking forward to meeting you in person

."
Other Community Events
May 16 - Orinda Optometry Group Merger Celebration & Sale
When: Thursday, May 16th - 3:00 to 7:00 p.m.
Where: 20 Orinda Way, Orinda, CA 94563 (map)
Website: www.OrindaOptometryGroup.com

The folks at Orinda Optometry Group are celebrating the merger of the practice of Jeff Lewis, OD with that of Weylin G. Eng, OD, Kristine Eng, OD and Kelly Shintani, OD. There will be lots of fun and goodies, including food, prizes, raffles, new frame styles and more. There is also a great sale offer, which in a nutshell is this: When you get a new eyeglass or sunglass frame, subtract $100 off from the price of the prescription lenses. That's it. Basically, it's like getting single vision prescription lenses for nothing.

Join the fun on Thursday afternoon and treat your eyes as well.
---
May 21st - Tuesday, 5:30-9 p.m. 11th Annual Taste of Lafayette
Save the date for Lafayette's yummiest event - the Taste of Lafayette. This is our 11tn annual event and it will take place on Tuesday, May 21 from 5:30-9:00pm. The tour begins at Lafayette Plaza (corner of Mt. Diablo Blvd. and Moraga Rd.) with a Wine & Beer Reception. From there, ticket holders will go at their own pace to any or all of the participating restaurants . TWO free shuttle buses, sponsored by Diablo Foods, Inc. and Dudum Real Estate Group will loop continuously. Then you come back to Lafayette Plaza for Dessert and Coffee.

Click here to download a form to purchase tickets.
---
May 23 - Learn Ways to Potentially Maximize Your Social Security Benefits
Sponsored by CITIBANK
When: Thursday, May 23rd - 5:30 p.m.
Where: 37 Orinda Way, Orinda, CA 94563 (map)
Website: www.Citi.com

Discover how to apply for Social Security benefits to help give your retirement income plan a boost. Who is eligible for benefits? Factors to consider before taking benefits. | When is the appropriate time to start taking benefits? | and more. Please join us for this special event, hosted by Al Doherty, Vice President, Citi Personal Wealth Management and Ratna Munshi, Branch Manager, Citibank.

Speaker: Steve Cooper, Vice President, Sun America

Please RSVP to: Al Doherty - 925-284-8758
email: al.taiye.doherty@citi.com
Event Flyer
---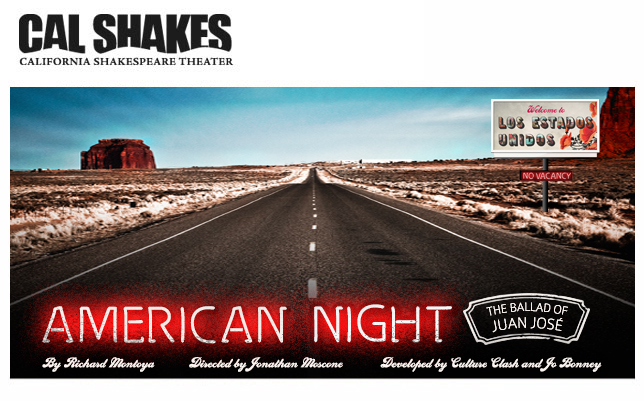 May 29 - Cal Shakes Preview Performance:
The Ballad of Juan Jose
When: Thursday, May 29th - 8:00 p.m.
Cal Shakes Marketing Department invites you and a guest to attend a preview performance of our
2013 season opening production of American Night: The Ballad of Juan Jose written by Culture Clash
co-founder Richard Montoya and directed by our own Jonathan Moscone.

Hailed as a "boisterous, rollicking, surreal…journey into American history" by the Mail Tribune
during its sold-out run at Oregon Shakespeare Festival, American Night brings the groundbreaking work of San Francisco's iconic Culture Clash to Cal Shakes for the very first time. Drawing equally from pop culture and Shakespeare to mint a new kind of history play, Montoya has crafted a provocative comedy about one man's dream of becoming an American.

Thursday evening, May 29, 2013 at 8:00 p.m.
Bruns Amphitheater, Orinda - Directions

Click here to RSVP by 12 noon on Thursday, May 23. First-come, first-served. Tickets will be held at Will Call.
---
New Members
Children's Hospital & Research Center Oakland
Kevin Kimbrough, Marketing Manager
747 Fifty Second Street
Oakland, CA 94609
510-428-3538
KKimbrough@mail.cho.org
www.childrenshospitaloakland.org
Brian Clark, Psy.D.
954 Risa Road #A
Lafayette, CA 94549
925-385-8050
drclark@brianclarkpsyd.com
www.brianclarkpsyd.com
Grace Health Care of Moraga

(Convalescent Hospital & Rehabilitation)

Molly Jones
348 Rheem Blvd
Moraga, Ca 94556
925-376-2708

moradmi@gracehc.com
www.gracehealthcaremoraga.com
Renewing Members
Canetti's Bookshop
Jeff Koren
39 Moraga Way
Orinda, CA 94563
925-258-9076

canettisbookshop@gmail.com
Living Lean
Sheena Lakhotia
2 Theater Square #140
Orinda, CA 94563
925-360-7051
livinglean@ymail.com
www.livingleanprogram.com
Neighborhood Computers
P.O. Box 6041
Moraga, CA 94556


925-377-5257


Grant@neighborhoodcomputers.com
www.neighborhoodcomputers.com
Law Offices of Victoria Robinson Smith
320 Village Square
Orinda, CA 94563
925-253-1844
vrslaw@pacbell.net
www.orindarealestateattorney.com
O. Weiss Designs
Comfortable and Elegant Interior Designs
Ofra Weiss, A.S.I.D. allied member
925-258-9722
925-408-5790 cell
P. O. Box 815
Orinda, CA 94563
oweissdesignssite@yahoo.com
www.oweissdesignssite.com
Other Information & News
Contra Costa Council's 13th Annual Small Business Awards Luncheon on Friday, May 10, at the Hilton Concord Honors Orinda Flying A.

(LR) Tara Lauer, Manager; Allen and Terry Pennebaker, Owners of Orinda Flying A; Sylvia Jorgensen, Orinda Chamber President
Fourteen small-business owners were honored at the Contra Costa Council's 13th Annual Small Business Awards Luncheon on Friday, May 10, at the Hilton Concord. Honorees were nominated by their local Chamber of Commerce for their achievements in building their businesses and their contributions to the community.

The luncheon keynote was presented by Rich Stump, founder and principal at Fathom, a full-service East Bay product development company specializing in 3D printing, rapid prototyping and design. Congressman George Miller also made a few remarks. Master of ceremonies was Dan Ashley, ABC/KGO-TV news anchor.

The popular luncheon is presented annually by the Council's Small Business/Entrepreneurial Task Force, led by Angela De La Housaye of De La Housaye and Associates, and David Kelly of Kelly & Associates.

The 2013 Chamber honorees included:

Orinda Chamber: Allen Pennebaker, owner of Flying A Gasoline of Orinda, also owner of Orinda Motors, who converted a vacant gas station into a first-class service station. Pennebaker and his employees support community auctions and fundraisers benefiting Orinda schools and Scouts.
---
What will have the greatest disruptive impact on economies, business models, and people?
McKinsey Global Institute presents a video interview with Google executive chairman, Eric Schmidt, as he explores the technologies likely to have the greatest disruptive impact on economies, business models, and people. What does he see as about to happen in the realms of 1) biology; 2) manufacturing; 3) your computer experiences; and 4) man vs. machine - automation.

William Thompson of Thompson Group Marketing in Walnut Creek comments on the video stating: "This is one man's view. As a person heading a huge enterprise, Google, Eric Schmidt is quite influential. We agree with some of it - but remember, his is the view of a person fully immersed in computing. It is as if this man is speaking to us from a time in the future, yet we all know the future can be uncertain. While nobody can deny that computers and technology have changed our lives and the world, one question for all may be, 'Have we grown too trusting of this technology, and has it intruded on our practice of common sense?' Hopefully not, and hopefully it won't as our future unfolds and we take advantage of the wonders of computing." Click here for the video.
---
How long as your company been in business? 25 years? 50 years? More?
Let Sylvia Jorgensen know right away if you would like something included about your business in upcoming publications. Contact her at ... 510-224-8548 or sylvia_deaton@ml.com
---
Host A Chamber Mixer - It's Great for Business!
How would YOU like to host a Chamber Mixer? These events reveal your business to Chamber members and guests who then can become your customers and also help spread the word about what your do. Contact Candis Kattenburg (925-254-3909 or info@orindachamber.org)
---
California Shakespeare Theater
announces registration for 2013 Summer Shakespeare Conservatories
New this year: After Care sessions in Lafayette; early-bird registration discounts available
Berkeley, CA – California Shakespeare Theater announced today that it will begin open registration for its 2013 Summer Shakespeare Conservatory on January 26. Students ages 8-18 are welcome to apply. For more information or to register, call Hanah Zahner-Isenberg, Artistic Learning Coordinator, at 510-809-3293 or email learn@calshakes.org.
---
Library Update
The Contra Costa County Library system has many great business books to meet the needs of our communities. For business-related or other great books, call the Orinda Library at 925-254-2184. To visit our website click here. Or stop by the library and speak with one of our friendly staff members. (map to the Orinda Library)
---
Orinda Chamber Board of Directors
---
Chamber Link E-Mails Keep You
Updated on News From Other Chambers

The Chamber Link, Contra Costa County edition, is a one stop resource for viewing all the mixers and other events being held by other chambers, and you can even view and download specific events to your calendar. View The Chamber Link website at www.TheChamberLink.com and if you want to subscribe to The Chamber Link emails, click here.
---
Join or Renew Your Chamber Membership Online
Help Recruit New Chamber Members!

Ask a friend or colleague to join the Chamber before the new 2013 directory is published! There are two kinds of people: Chamber members and people who want to be chamber members!

Please keep in mind that only with

your

support can we continue to make good things happen in Orinda.
Click here for the details.
---
Not getting Your Chamber e-News and emails?

Your email provider may be blocking your Chamber emails or tossing them in the "junk" file. Fix that by following the instructions we have provided (click here)

, and be in the know for all your Chamber activities. Plus, you can always read the most recent Chamber news online by
clicking here.
---
The Chamber Works
Chamber Members! The Chamber Board is working hard on your behalf. We hope you appreciate our efforts to improve the chamber. As you have ideas that support 1) Better Serving our Members. 2) Promoting the Business Community. 3) Orinda, please share them with Candis Kattenburg at
info@orindachamber.org
. As we raise money or increase membership and have increased resources, we will review the member idea list for the next endeavor.
---
Easy Payments Online for Members and Event Sponsors.

Members, Event Sponsors and others now have the convenience of making payments to the Chamber using their Credit or Debit Cards. Check the new feature (click here) - and keep it in mind for any future payment needs.
---
You and the Chamber
Want to get involved with the Orinda Chamber, but don't want to bite off more than you can chew?
Be an Ambassador. Help promote the chamber positively to prospective members, help new members find their groove, attend fun events, and

get a badge! Contact Sue Breedlove of Chamber Member, Breedlove Insurance, at 925-254-6262 or Candis Kattenburg, the Orinda Chamber Executive Director, at 925-254-3909 with your interest.
Our Current Ambassadors are:
Eric Jorgensen, Friend of the Chamber,
925.381.1625
Rick Carter, State Farm, 925.253.5555
Sophina Gellon, Theatre Square Mgmt, 925.253.4820
Tom Romanek, Romanek Painting Co.,
925-323-9908
Carrie Lifson, SES Insurance, 925.283.6161
Jose Anaya, Anaya Real Estate, 925.360.5958
Jim Breedlove, Breedlove Insurance, 925.254.6262
Ken Roesling, Mechanics Bank, 925.253.2801
---
The Orinda Chamber printed directory for 2013-2014 is soon to be online for your convenience. Click the above image to view the 2012-2013 edition.